https://www.bbc.com/news/uk-england-surrey-48258777
Kada izuzmemo svu nepotrebnu priču - jako lep Hamiltonov (Mercedesov) gest.
Srce mi se iskidalo kada sam gledao video.
---
---
Posts: 2646
Joined: 30 Apr 2017, 23:29
Mnogo drame. Znamo da je Riki pobedio sa pokvarenim MGU-K ( - 160 ks ), tako da...
Sigurno mu nije bilo lako, ali imajuci u vidu Rikijev primer i Monako sto je u pitanju, Lui hteo da da sebi na znacaju.
The best or nothing - Gottlieb Daimler
---
Posts: 216
Joined: 13 Mar 2019, 09:17
Rikardo je pored 160ks manje imao i balans kocenja skroz prema napred sto je smrt za voznju u Monaku.
Racing or ping pong
---
Citajuci ovo, uvidjam da je Riki mnogo bolji vozac od Hamiltona
---
Ma kakvi 160Ks manje price za malu decu.
Pa jedna Ferrari Rb ili Mercedes bez vecih problema kad su pozadi obilaze slabije timove.Pri tom ne mislim na zaostale vozace.Dal st arno verujete da neko moze da ima 160ks manje i da ga azdalje ne obicu.Pa aj jos malo da velicamo Rikarda i verujemo u Bajke.
Niste realni 160Ks je ogromno pa i za stazu kao sto je Monako
---
Preduvane su i jedna i druga bajka. Rikardova u smislu da MGU-K daje DO 160KS, a ne NONSTOP 160KS. A Hamiltonova u smislu da gume koje je imao mogu da odvezu 1.5 trku u Monaku. U oba slucaja su bili prvoplasirani i oni su odredjivali tempo trke koji ih dovodi do kraja bez problema. Mogu da uspore koliko hoce, jer u ovim brodovima ne moze niko da ih pretekne u Monaku. Jedna jedina stvar koja je bila malo teza Rikardu je to pregrevanje kocnica pa je morao mnogo ranije da koci.
---
Da je morao da koci ranije lakse bi ga obisli .
Mislim ok imao je problem neki mozda al ovako kako ga naduvavaju samo prave fora veceg vozaca.A koliko vredi vidi se u Renou kao i u TRu dok je bio nema ga nigde
---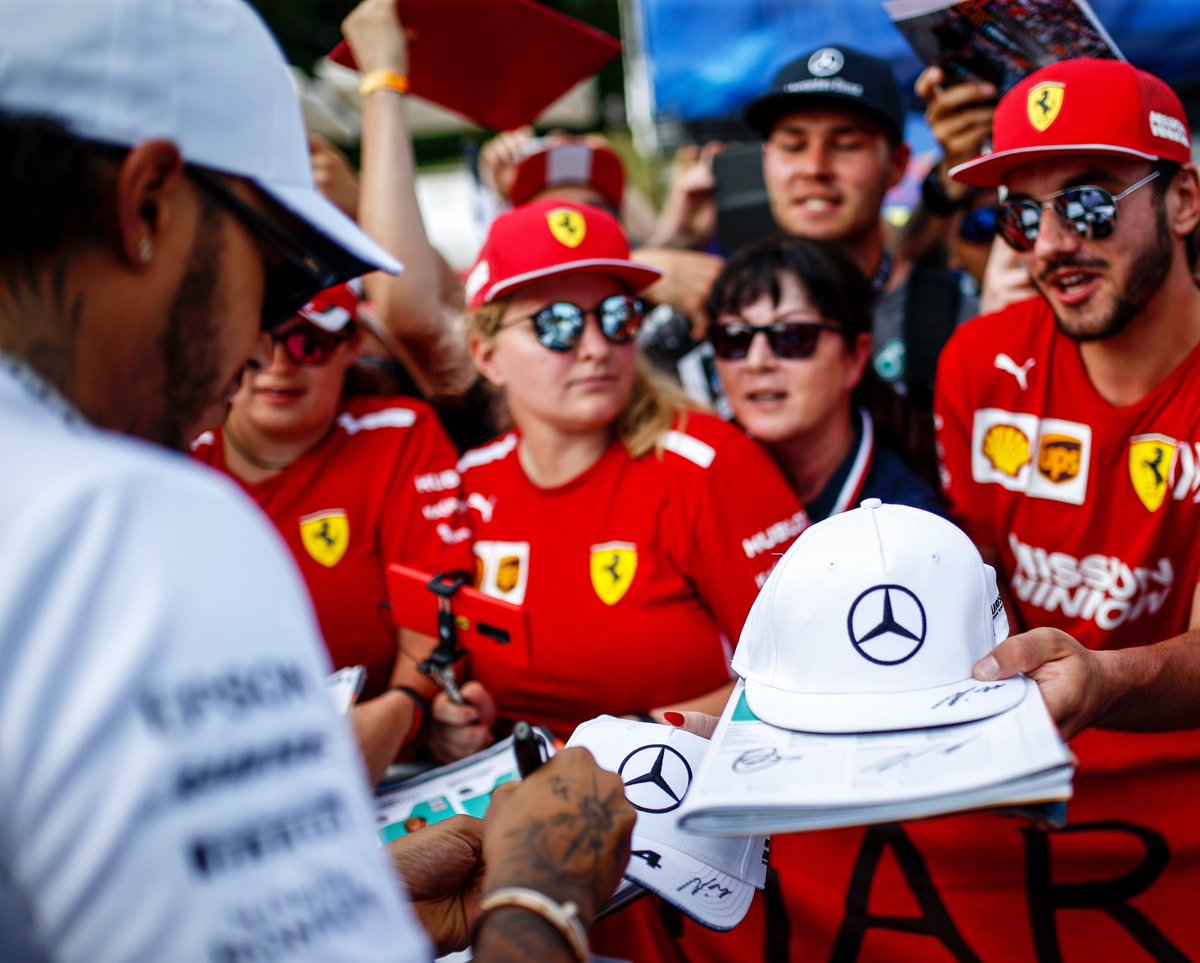 Слика говори више од 1000 речи.....
If a person has no dreams, they no longer have any reason to live. Dreaming is necessary, although in the dream reality should be glimpsed. For me this is a principle of life.
---
---